Garden wedding ceremonies seem to be the thing for 2022, and you won't be surprised to learn they were pretty popular in 2021 as well. Choosing a garden wedding gives you so many options to celebrate your day in just the way you want. Whether you're looking to create a laid-back party vibe or a glamourous alfresco affair. There is plenty of inspo out there to draw on but here are my top tips and ideas for garden wedding ceremonies…
If you have space, create a separate area that's just for your ceremony. An enclosed area gives you an intimate feel with a ready-made backdrop. And you'll be surprised how many people can fit into a relatively small area! If the garden is more open, define your space with low level bunting and natural flower displays.
Create a focal point for your ceremony which you and your celebrant will stand in front of. This could be an existing tree that you can up-style, or a pergola that can be adorned with artificial flowers if there aren't any in bloom at the time of your ceremony. Alternatively you could hire or make your own wedding arch or order a flower hoop backdrop – the photos will be stunning.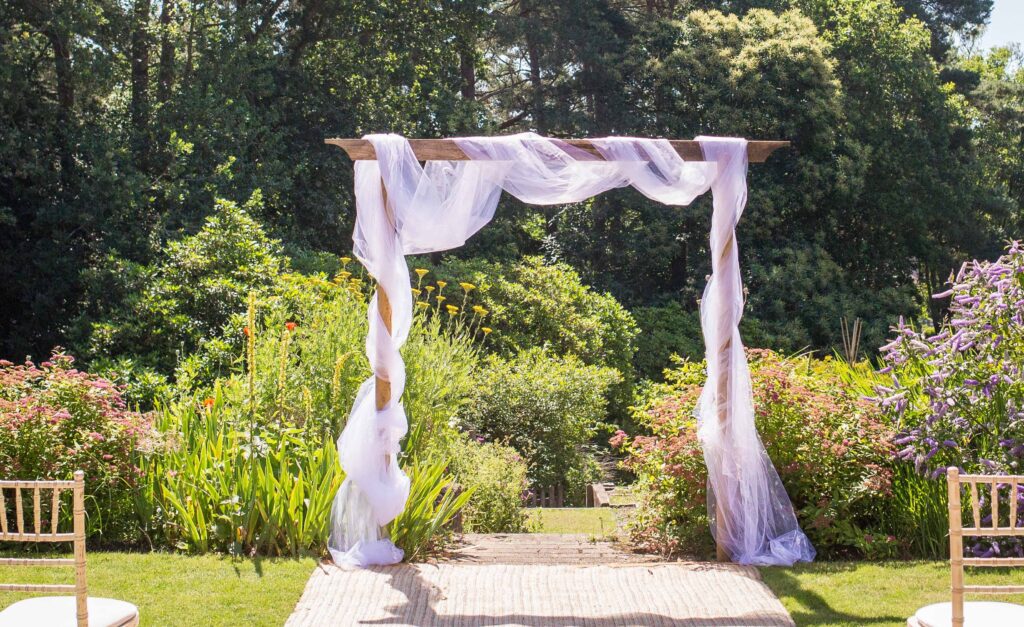 So you'd love a garden wedding, but don't have a garden, or can't bear the thought of using your own – no problem. There are gorgeous houses that you can hire that have gardens just perfect for garden wedding ceremonies. Search for venues in the location where you want to marry. Some will provide you with a blank canvas for you to dress as you wish and others will provide a partial or full service, so you can let someone else do the organising. The Copse at Kidmore End is just dreamy. While The Old Rectory Estate near Reigate has fabulous different garden spaces to use as your day unfolds.
Having a garden wedding ceremony gives you the opportunity to add some unique touches to your ceremony. If you are getting married in your own garden, or your parents' garden, you could include a tree planting to commemorate your nuptials. Having a wishing tree is a lovely way of involving all your guests. They can add ribbons, ornaments and wishes for you both to an existing tree before the ceremony starts. A flower exchange is also perfect for a garden wedding. You and your partner exchange a flower at the start of the ceremony and then place this in a vase. Roses are often used to represent love but you could choose your favourite flower from the garden. Family members can also join in by adding their flowers to the vase.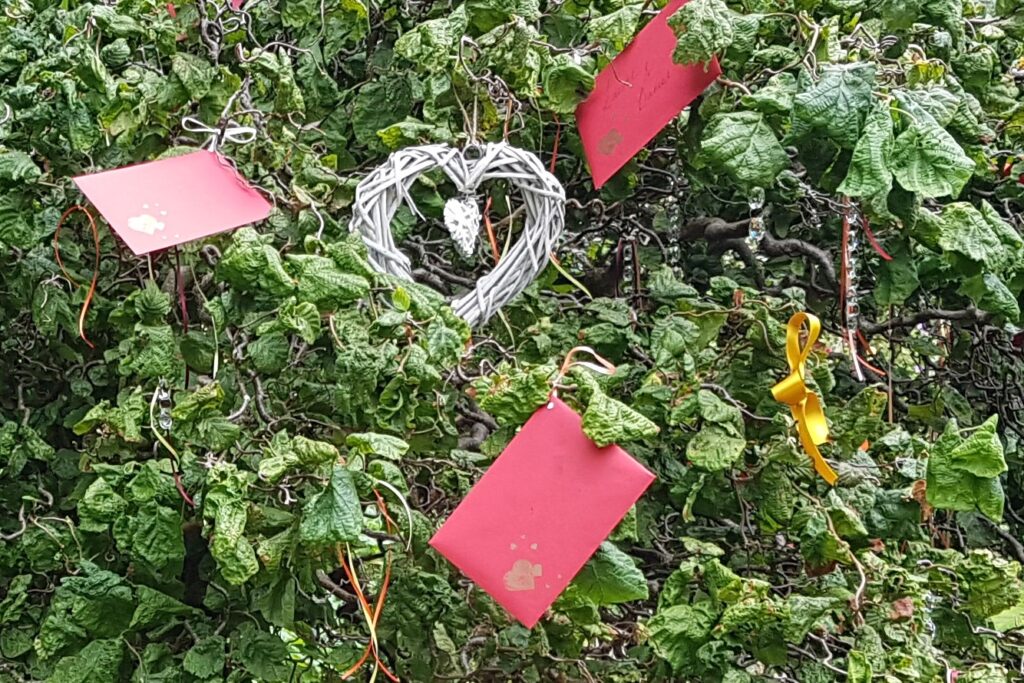 Live music is a gorgeous addition to any ceremony. Think acoustic guitar and talented singer performing your special tracks as you walk up the aisle and as you sign your marriage certificate. Check whether they will bring their own PA system with them, most artists will. And whether they'll need a power supply. It's also a good idea to talk to your celebrant about microphones. If your space is quite open then using mics ensures no-one will miss anything. Your celebrant may have their own wireless PA system that they will be happy to bring along.
Including your family pet in your garden wedding ceremony is a must! Naturally this works best with dogs. They can take on the role of ring bearer or bringing up the ribbons for your hand fasting. Arrange for a friend or member of your family to be responsible for your pet during the ceremony. They can also steer them in the right direction when the time comes. Even if your pets can't take an active role in your ceremony, you can dress their cage or treat them to a wedding collar so they are part of the celebrations. Don't forget to include them in the photos too.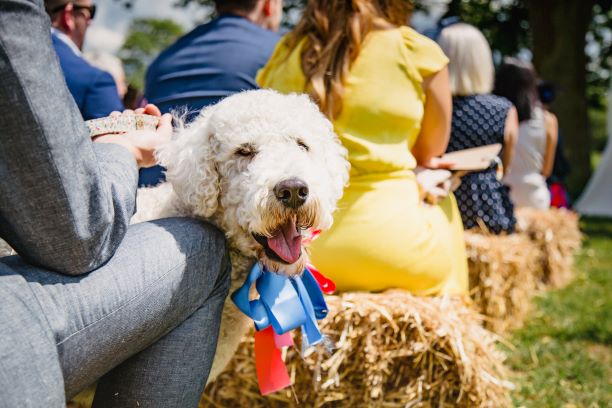 Be prepared to embrace nature! Garden weddings are gorgeous but bring some elements that you can't control. Insects are part of outdoor life. So be ready for a bumblebee to take a liking to your bouquet or an ant to crawl up your trouser leg. I had a tiny spider crawl into my ear at one of my ceremonies this summer! We might also encounter a nosy flock of geese flying over just as you are about to exchange your vows or a gust of wind that takes your words away. But it's all part of the fun, so we'll pause for a moment and carry on.
We're in England, you know what's coming next – make sure you have a wet weather plan. In case the weather gods aren't with you on the day, you'll need a space for your ceremony that can accommodate all of your guests. Your reception marquee or tipi would be a great back up plan. Using your dance floor is the best option and the chairs can quickly be rearranged to seat everyone.
Find out more about my wedding celebrant services, and how to make your wedding ceremony the highlight of everyone's day on my weddings page.