As we begin to see the light after many months of lockdown, for some of us it is an opportunity to say a proper goodbye to a loved one in a way that just wasn't possible in the grip of the COVD-19 pandemic. But how do you go about arranging a memorial service?
There is no right or wrong way to arrange a memorial service for someone you have loved, most of all you want to make it a celebration of their life and to reflect what was important to them. So here are a few suggestions on what you may need to consider to help you plan a personal and fitting memorial service.
Where should this be held?
Your memorial service can take anywhere you choose, so think about the places where your loved one enjoyed spending time and consider any of these for your memorial. Maybe at their golf club in one of the function rooms, their favourite pub, the day centre where they enjoyed meeting friends or at a natural beauty spot they loved such as in the grounds of Polesden Lacey in Bookham, Surrey or Richmond Park in London.
Any of these types of venue will help with catering and will probably be able to provide any audio visual equipment you might want for music or photos too. And they are great when you're expecting lots of people. But if you are thinking of something more intimate you could always have the service at home, or at the remembrance gardens of your local crematoria and incorporate placing a memorial stone or planting a rose bush into your time together.
If they loved spending time in nature why not consider something outdoors along the banks of the Thames or at a venue such as Clandon Wood Nature Reserve in West Clandon, Surrey?
When is the right time?
Once again there is no right answer for this. You might decide that you'd like to arrange the memorial for a few months after the funeral or you may prefer to wait and hold this on the anniversary of their death but generally I would recommend you make it within six months, social distancing rules allowing of course.
Funerals are traditionally held on weekdays but your memorial can be any day of the week so if you've got lots of people attending who are generally working during the week you could hold the celebration on a weekend instead. Depending on the type of refreshments you'd like to offer guests you could time the service for early afternoon so everyone could share in afternoon tea and a glass of fizz, or maybe the person you are remembering loved a fish and chip supper, in which case a late afternoon service followed by fish and chips and a few drinks would be fab!
Although there are no time restrictions in the same way as there are for a funeral service, it's best to set a time limit on the memorial. Two hours is about right but if the celebration is in full swing and people want to move on elsewhere after that time then all well and good.
What should the memorial include?
Your memorial service doesn't have to have any formal elements, it could just be a party to celebrate the life of your loved one – and if they enjoyed a good party then why not?! But you may like to have some structure to the time you are spending together and there are lots of different ways you can do this from a full service led by a celebrant to some of your guests sharing their memories and favourite photos.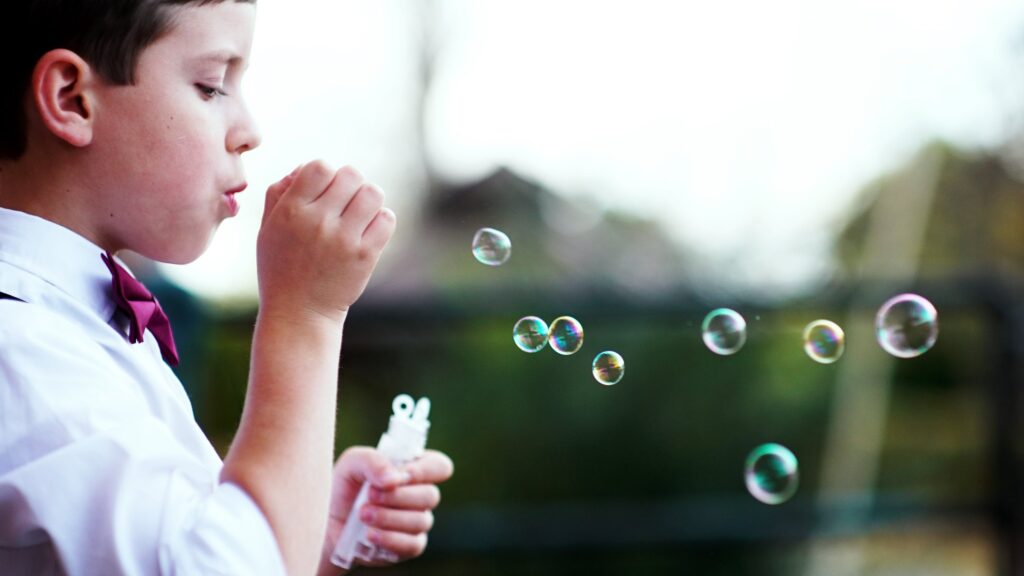 A celebrant led service might include any of the items listed below and is best held at the beginning of your memorial for up to 30 minutes, with time to socialise afterwards:
Words of welcome
Thoughts on life and death
Poems or readings
Music chosen in memory of your loved one
Eulogy
Tributes from family and friends
Quiet reflection or a symbolic gesture such as lighting a candle
Closing words and toast
You can also include visual tributes such as electronic photos projected onto a screen, prints placed on a large board or dotted around the room, or some video footage of your loved one if you are lucky enough to have this.
I hope this gives you a few pointers on how to create a fitting memorial service for your loved one. If you'd like me deliver the service for you, or you'd like to talk though some ideas please drop me a line at stephanie@silverbeeceremonies.co.uk or give me a call on 07786 268446.