Humanist funerals and memorial services are a celebration of life, and I create personal non-religious funeral services in Surrey and surrounding areas to remember the special moments in the life of your loved one just the way that you want it.
We can celebrate the fun times you shared, their relationships with family and friends, their personality with all their unique likes and dislikes, and all those other important things that made your loved who they were.
Whether you choose a service that is filled with songs, fun anecdotes and readings, or quiet reflection and poems, or a combination of these, I will work with you to create a special memory for your final goodbye.
Creating the funeral service
As a non-religious celebration of life, your loved one's funeral service can be made up of any words, songs and poems or readings you choose. And it can take place in a crematorium like Randalls Park in Leatherhead, Surrey, a natural burial ground such as the beautiful Clandon Wood near Guildford, Surrey, one of the many local cemeteries, or anywhere else you choose. I work across Surrey, Sussex, Hampshire, south London and other areas on request.
If you have an idea of what you would like included in the service, I will design the ceremony around this or, I am happy to make suggestions to suit your family and your loved one.
Here's an example outline for a service which would last around 30 minutes, which is the time allocated for services by most crematoria:
Welcome and introductory words about your loved one
Thoughts on life and death and remembering the person who has died
Poem or reading by a family member or friend
Tribute to your loved one describing their life, character and passions
Quiet reflection for personal goodbyes accompanied by music
Poem or reading by a family member or friend
Saying your final farewell with the Committal
Closing words
Non-religious funeral services provided by Silver Bee Ceremonies
My fee is £240 and this includes:
Personal funeral service based on your wishes delivered by me on the day
Support with writing your own testimonial should you wish to do so
Suggestions for poems, music and readings
Face to face meeting, normally at your home, so I can learn all about your loved one
Draft version of the service script for you to ensure the details are correct and to make changes as you wish
Presentation version of the funeral service script as a keep sake
All travel for meetings and on the day within 40 mile radius of KT11
Professional indemnity and public liability insurance
Backing from Humanists UK and an alternative Humanist celebrant in the unlikely event that I am unable to perform your ceremony as planned
Memorial services
Memorial services are also a true celebration of life, and often take place some months after the funeral. You can hold a memorial service anywhere you choose such as somewhere your loved one enjoyed like their favourite pub or their golf club or you may decide you'd like to have the service at home. I will work with you to create a personal service, that has fun and uplifting moments and is full of your loved one's personality.
My prices for memorial services start from £250 and include the same elements as funeral services listed above.
If you need some help with arranging a memorial, then my blog may give you some suggestions to get you started.
Contact me about a non-religious funeral or memorial service
Tel: 07786 268446 or email: Stephanie@silverbeeceremonies.co.uk for an initial chat to talk through some ideas.
Words from a few of my families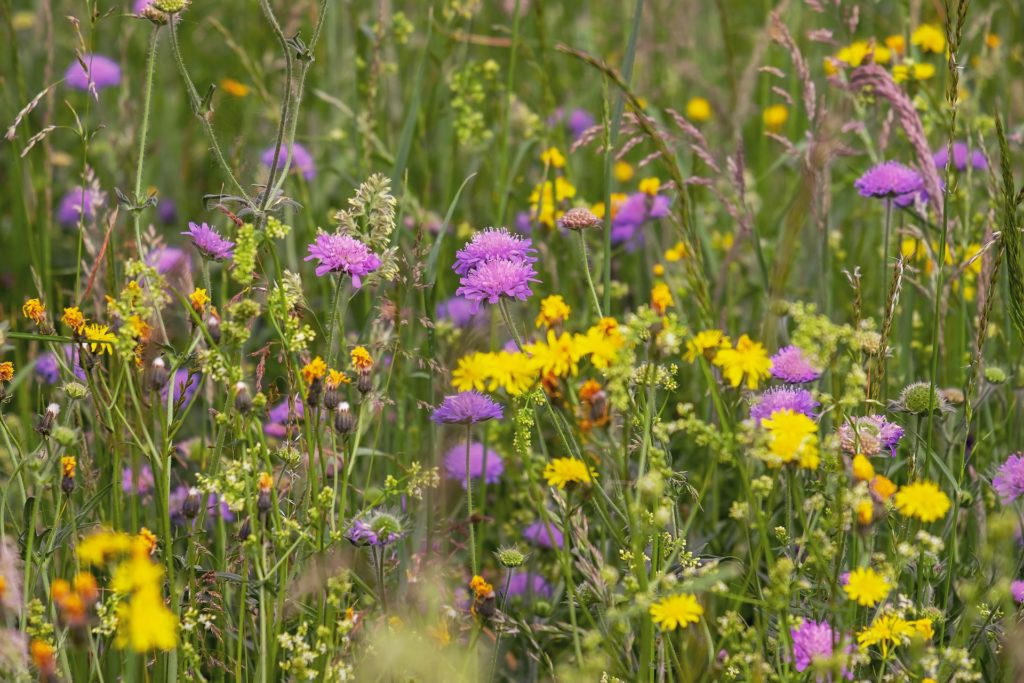 "Thank you so much for giving dad the send off he deserved. Your delivery was wonderful and the music, poems and photos were perfect; so many people commented on how lovely the service was. We couldn't have planned anything better."
The Allott Family, November 2022
"Thank you, Stephanie, for the beautiful, warm and compassionate service to celebrate my mother's life. Coming from Zimbabwe, family and friends sadly all live overseas. Everyone was able to watch via the livestream and all have said what a positive and warm service it was, that you captured the spirit of our mum so well that it felt like they were all in the room. Thank you for making it such a beautiful farewell."
Angela Halsted, April 2022, Randalls Park Crematorium, Leatherhead, Surrey
"Dear Stephanie we all want to say a heart felt thank you for helping us produce a most beautiful and uplifting service. So many people have said that it was the most beautiful service they have ever attended."
Surrey family, October 2021, Clandon Wood Natural Burial Ground, Surrey
"Stephanie, thank you so much for the amazing job you did in hosting our mum's uplifting service. So many people commented on how brilliant you were. We were so glad to have you lead it. It was perfect!!"
The Bolton Family, April 2021, Randalls Park Crematorium, Leatherhead, Surrey
"Stephanie, I want to let you know that I thought the service was lovely and you were marvellous. It was wonderful to hear your words about my Dad. Thank you so much for making it a farewell to remember."
Sue Brown, January 2021, Randalls Park Crematorium, Leatherhead, Surrey
"Thank you very much for all your hard work and commitment to Dad's funeral. It was exactly what we wanted, and what he would have wanted. Everyone had so many positive comments afterwards."
Andrew Spreadborough, November 2020, Randalls Park Crematorium, Leatherhead, Surrey
"I would like to thank you so very much for taking Dave's funeral service on Monday. Not only was it professionally done it had feeling and truly reflected how I felt about him. Everybody said afterwards what a beautiful service it was and with your help we had done him proud. The service was exactly how I wanted it and was worded so well. Many many thanks for your help I think he will sleep well now."
Andy Allen, March 2020, Guildford Crematorium, Surrey
"Thank you Stephanie for Brian's funeral yesterday. The service was delivered with extreme professionalism whilst remaining personal with tact. The family is extremely grateful and couldn't have wished for a better person to deliver it. Thank you so much.
Swift Family, February 2020, Randalls Park Crematorium, Leatherhead, Surrey
"Thank you for your help in preparing for mum's funeral. We appreciated the sensitive and professional way in which you presented the service. Although a sad occasion, it went as well as it could have done and you made a significant contribution."
Sharp Family, December 2019, Randalls Park Crematorium, Leatherhead, Surrey
"Thank you for all your work leading up to, and during, our Mum's memorial service. We were very pleased with how it went, and feel that our Mum would have approved. Other guests also gave very positive feedback — one of my nieces said it was the best funeral she had ever attended.
"Personally, I really appreciated your approach. You were thorough, sensitive and understanding of our needs. You took on board the information we gave you, and created the kind of upbeat, positive and celebratory service our Mum would have wanted. You were also easy to deal with, organised and timely."
Slater Family, August 2019, Clandon Wood, near Guildford, Surrey
Getting in touch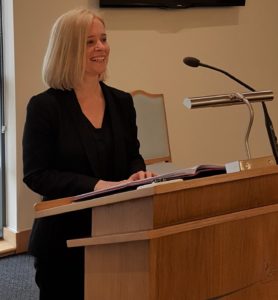 Please contact me on the number below for an initial chat and then we can arrange to meet up to talk about your loved one and the sort of service you would like for them. Alternatively you can ask your funeral director to make the initial contact with me.
Tel: 07786 268446
Email: stephanie@silverbeeceremonies.co.uk