As your wedding celebrant I will work with you to create a ceremony that suits you, your guests and your venue. Whether you are planning an intimate ceremony with just the two of you, a small gathering of close family and friends, or a big wedding with 300 guests – together we can design your perfect celebration.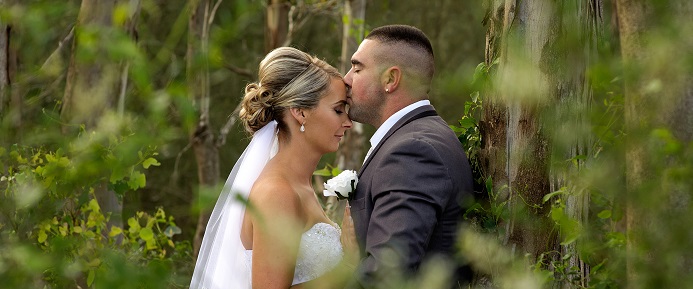 Creating your own wedding ceremony
This is where the fun starts! We can plan your wedding ceremony together to include any elements you choose such as poems, songs, vows, ring exchanges or a hand fasting ceremony. If you have an idea of what you would like, I will design your ceremony around this or, I am happy to make suggestions to suit your personality as a couple. If you would prefer a more traditional style wedding ceremony that is absolutely fine too.
Below is an example of the sort of celebrant led ceremony people often choose which would last around 25 minutes:
Wedding party enters ceremony area to music of your choice
Introductory words about marriage
Readings or poems selected by you or a friend or relative
Your love story, which I will create with you
Hand blessing, a lovely lead into the heart of the ceremony
Exchange of vows, which I can write with you
Symbolic ring exchange
Declaration of your marriage, and call for guests to support you
Poem or song selected by you or a friend or relative
Signing of your marriage certificate, accompanied by music of your choice
Closing words
Wedding party leaves ceremony area to music of your choice followed by guests
Contact me about your wedding
Tel: 07786 268446 or email: Stephanie@silverbeeceremonies.co.uk
Venues for celebrant led weddings
The joy of a humanist wedding celebration is that you can get married anywhere you want with your chosen wedding celebrant leading your service, as long as you have permission from the land owner. Lots of people select a licenced venue such as a local hotel but you are not limited to these. So how about a wedding outdoors at Painshill Park in Cobham or your favourite spot on the South Downs?
I mainly conduct ceremonies in Surrey, Sussex, Hampshire, Berkshire and London but I'm happy to travel anywhere. So if you are thinking of getting married in Dartmoor, the Dales or somewhere further afield such as vineyard in the Dordogne I'd love to help.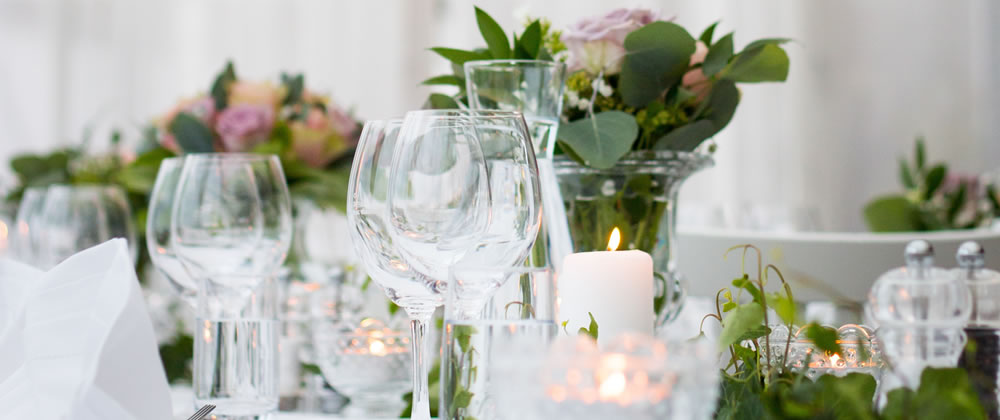 Wedding celebrant services provided by Silver Bee Ceremonies
The best way to start is to meet up to discuss your plans and for me to learn a bit about you both. From this initial meeting I will draw up a ceremony plan free of charge. If you would like to go ahead I will ask for a deposit to secure my time as your wedding celebrant. From there I will write a detailed script for you to review and edit until you are completely happy with everything.
My fee is £625 and this includes:
Personal wedding ceremony based on your wishes
Support and ideas to write your own vows or other special elements if you choose
Suggestions for poems, music and symbolic gestures
Contact with friends and family members for background information as necessary
Rehearsal at the venue or alternative location
My undivided attention as your marriage celebrant on the day to ensure your ceremony is perfect
Marriage certificate for you to sign on the day and keep
Presentation version of your wedding ceremony script sent to you after the day
All travel for meetings, rehearsals and on the day within 50 mile radius of KT11
Professional indemnity and public liability insurance
Alternative Humanist wedding celebrant in the unlikely event that I am unable to perform your ceremony
Words from a few of my happy couples
"The ceremony went perfectly and I think you were the highlight of everyone's day and also wedding history for most of them! Everyone was so complementary of you and Tom and I couldn't have asked for anything else. I think one of the nicest things ones of Tom's friends said was that you made him understand what marriage was about."
Tess and Tom, August 2019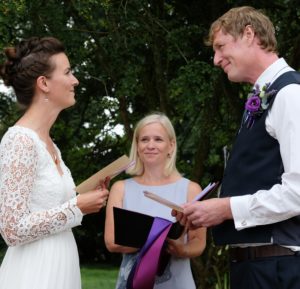 "We loved our day and are so thankful for your part in it. So many of our guests commented on how fun and relaxed the ceremony was, and the ring warming was hugely popular with everyone! The handfasting was such a lovely way to get the girls involved, and again we have had many comments on this too. Thank you for your support on the run up to it as well, it was lovely getting to know you during the process."
Danae and Nick, July 2019
"On our first meeting with Stephanie, we immediately felt at ease and completely confident that she would be able to craft and lead our humanist ceremony. She helped us establish what was important to us as a couple by asking questions we hadn't thought to ask ourselves. Those Saturday mornings spent with Stephanie were a lovely moment to indulge in our history, reflect on our relationship and look forward to our future together as husband and wife.
We had so many comments from friends about how much they enjoyed the ceremony – there was so much love and laughter throughout. It wouldn't have been the same without Stephanie's guidance, support and friendship as we made our journey to married life."
Laura and Sam, May 2019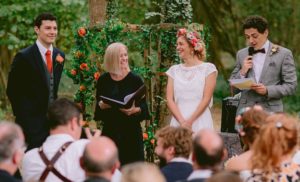 "We couldn't have been happier with how Stephanie delivered our humanist ceremony – it was exactly what we were hoping for. Her personable nature and the time spent getting to know us before the big day ensured the ceremony truly captured our story and values. Stephanie's professionalism and preparation let us know we were in safe hands and meant everything flowed smoothly. We've had countless family and friends tell us how much they loved the ceremony, with Stephanie conducting it with exactly the right of balance of solemnity and light-heartedness."
Tash and Laurence, September 2018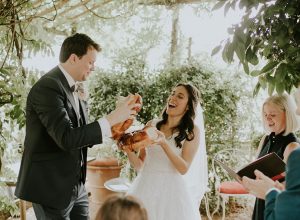 "It was a pleasure entrusting our ceremony at the capable hands of Stephanie Forster. She was extremely supportive in our bid to have a warm and intimate feel to our wedding. Stephanie incorporated beautifully and comprehensively the Bulgarian traditions that we chose to share with our guests. This was very important to us as our families come from different cultures. She made everyone feel involved and engaged with the ceremony, and we received compliments from many of our guests. We would thoroughly recommend her!"
Miglena and Michael, August 2018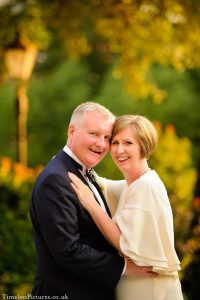 "We had the best day on 14th July! We were obviously very concerned that the day went well for our children and parents (having already been officially married on our own in Las Vegas) but had comparatively few expectations for ourselves! However, we felt the proceedings were the perfect blend of emotion and ceremony. You managed to capture the essence of our relationship and our journey in just a few conversations, in person but mainly online as we live in NYC. I was particularly impressed that our coffee meeting translated so faithfully into the story which you eventually used in the ceremony. It needed very few tweaks! Our vows and secret words, plus additional "standard" exchanges which we were able to choose, made it very much about us as a couple.
Although the four children were initially sceptical about the "tying the knot" part of the ceremony, they enjoyed being such an integral part of the day and were moved by its symbolic nature. A little bit of magic thrown in for the other guests too!"
Karen and Andy, July 2018
Legal ceremonies
Currently in England humanist wedding ceremonies are not legally binding, but we're working on it! If you would like your marriage to be legally recognised you'll need to make arrangements with a registrar to register this for you. This will involve you exchanging a few words in front of two witnesses but you don't need to say your vows, exchange rings at this time or get dressed up – you can save all of that for your humanist celebration!
Contact me
Let's talk! I'm happy to chat through ideas and give you some tips for your wedding ceremony so do get in touch.
07786 268446
Stephanie@silverbeeceremonies.co.uk
Visit my about me page to, well, learn more about me!