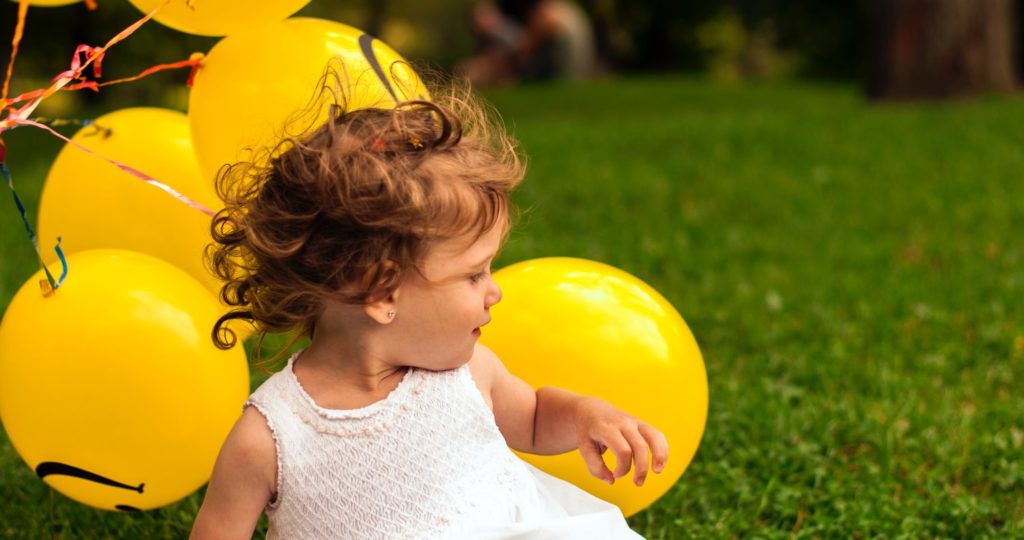 Congratulations on the birth of your child, or a new arrival into your family, or maybe you are coming together to make a new family – these are all are special moments in our lives to be celebrated!
Creating memories for these special moments, shared with your family and friends, is something I love to do and together we can create a personal naming ceremony that is just right for your new family.

Creating your naming ceremony

As a non-religious celebration, a naming ceremony can be made up of any words, songs, poems or symbolic gestures you choose. And it can take place anywhere you choose too.
Just as you would have 'god parents' at a christening, you can ask friends or family to be 'guide parents' or 'supporting adults' to your child and they can make promises that are meaningful to you all. Parents often choose to make commitments to their child as part of their naming ceremony too. I can help you craft these into something special that you want to say to your child and to share with your family and friends. The options for adding a symbolic gesture to your ceremony are endless and make a unique and memorable addition to the day. You might want to include tree planting, footprint making, finger print tree pictures, giving of gifts or wishes from guests into a memory box, lighting candles or sand blending.
If you have an idea of what you would like, I will design your ceremony around this or, I am happy to make suggestions to suit your family.
Below is an example naming ceremony which would last around 20 minutes:

Your guests gather in the area for the ceremony
Welcome and introductory words about celebrating special moments
Your family story and latest arrival, which I will create with you
Poems or readings by a family member or friend
Your parental commitment to your child
Introducing the guide parents and their promises to your child
Formal naming, possibly with all guests joining in
Symbolic gesture such as tree planting or footprint making
Closing words
Contact me about your naming ceremony
07786 268446 Stephanie@silverbeeceremonies.co.uk
for an initial chat to talk through some ideas for your little one's naming.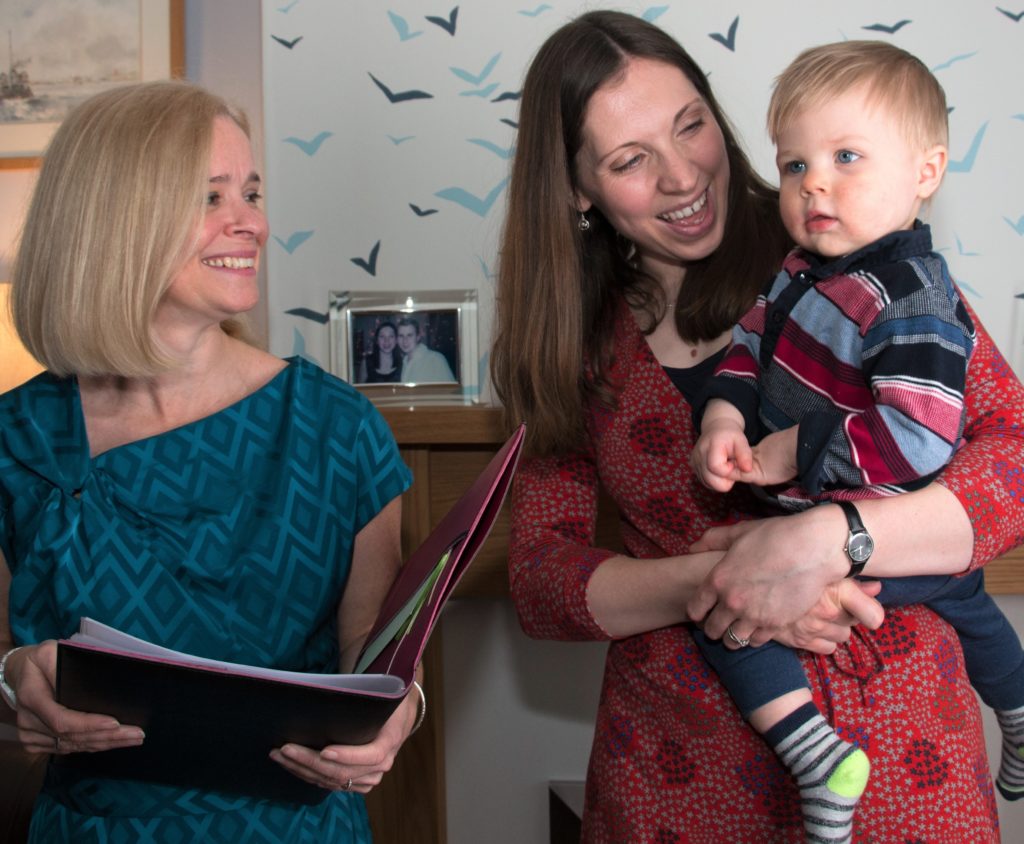 Venues for Naming Ceremonies
Many families choose to have their naming ceremony at home but a local park can be a great option if you want to invite friends to join you. You can of course always hire a community hall or hotel function room. It's entirely up to you, there are no limitations! Some of the venues I have recently led ceremonies at include The Stirrups Hotel in Bracknell, Pine Ridge Golf Club in Camberley, and Copthorne Parish Hub in Crawley.
I mainly conduct naming ceremonies in Surrey, Sussex, Hampshire, Berkshire and London but I'm happy to travel.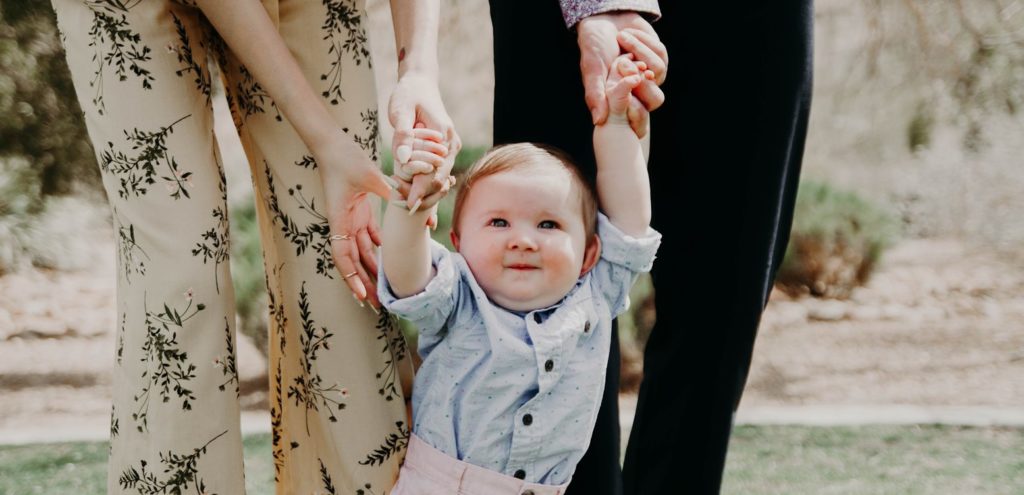 Naming celebrant services provided by Silver Bee Ceremonies
The best way to get started is for us to have a chat over the phone or via Zoom to discuss some ideas and for me to learn a bit about you and your family. From this initial meeting I will draw up a ceremony plan free of charge. If you would like to go ahead I will ask for a deposit to secure my time as your naming celebrant. We'll then arrange to meet up so I can write a detailed script for you to review and for us to edit together until you are completely happy with everything.
My fee is £300 for 2023 and this includes:
Personal naming ceremony based on your wishes
Support and ideas to write your parental commitments
Suggestions for promises for guide parents to make
Ideas for symbolic gestures that suit your family
Suggestions for poems, music and readings
Initial phone or video meeting
Face to face meeting, normally at your home, so I can get to know you all
My undivided attention on the day to ensure your ceremony is just as you want it to be
Presentation version of your naming ceremony script as a keep sake
All travel for meetings and on the day within 30 mile radius of KT11
Professional indemnity and public liability insurance
Backing from Humanists UK and an alternative Humanist celebrant in the unlikely event that I am unable to perform your ceremony as planned
Words from a few of my happy families
"Stephanie made our daughter's Naming Ceremony a day to remember! From the very start she was so helpful and friendly, and we knew we were in safe hands to help guide us through the process. She really got to know us, and wrote the most beautiful script!"
Catherine and Sam, June 2022, Medstead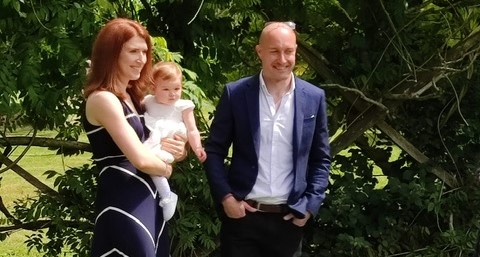 "Stephanie is very organised and polished and the extra little touches like bringing along printed booklets for the people who were speaking during the ceremony were fantastic. We couldn't recommended Stephanie enough. We were considering not having a celebrant but we are so glad we did. Thank you Stephanie!"
The Fitzgerald Family, July 2022, Whiteley Village, Cobham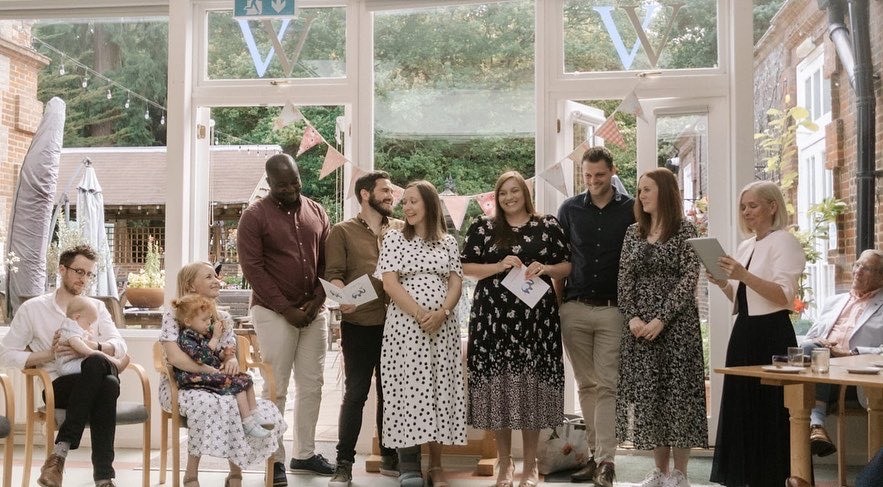 "Thank you so much for conducting Maddison's naming day. It was so wonderful. The presentation version of the ceremony script is beautiful and we will be keeping it safe and sound :)"
Ginny and Rob, October 2021, Gorse Hill
"Just a quick message to say a huge thank you for your hard work in creating such a beautiful script for Grayson's naming ceremony. We had such a wonderful day and had so many lovely comments from guests about how lovely the ceremony was. Thanks for helping us make such a special day for our baby boy to remember forever."
Allie and Phil, August 2021, family home in Horsell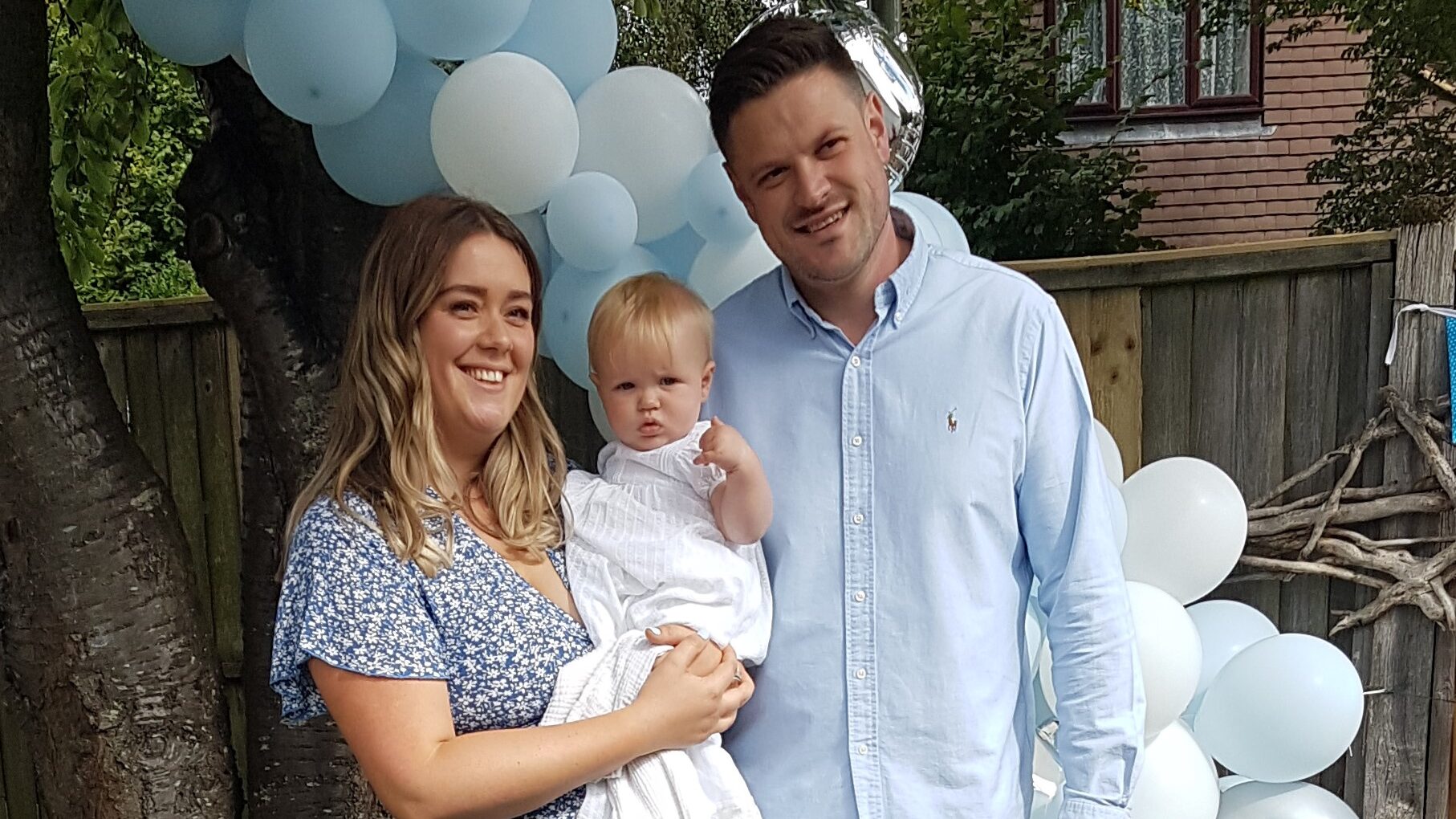 "Stephanie performed a very unique surprise godmother ceremony for my teenage daughter and special friend with 10 of us in attendance on Zoom due to lockdown restrictions. The original plan was to hold the ceremony at a hotel but the whole thing was adapted beautifully and went very smoothly on the day. Stephanie's great attention to detail, ability to capture the essence of the personalities involved and friendly manner made for a truly special and memorable occasion!"
Vas, October 2020, Surrey

"Stephanie conducted an amazing naming ceremony for our baby daughter Raaya just as we were emerging out of lockdown. We gathered a few close friends and family in a socially distanced ceremony in the middle of the woods – amidst the expanse of nature – with trees for hanging some lanterns from! Stephanie was calm, kind, professional, and really lovely and we had a splendid day amidst all the difficulties of 2020. We highly recommend her!" You can read more about this ceremony on the Humanists UK website.
Ranjana, July 2020, Guildford, Surrey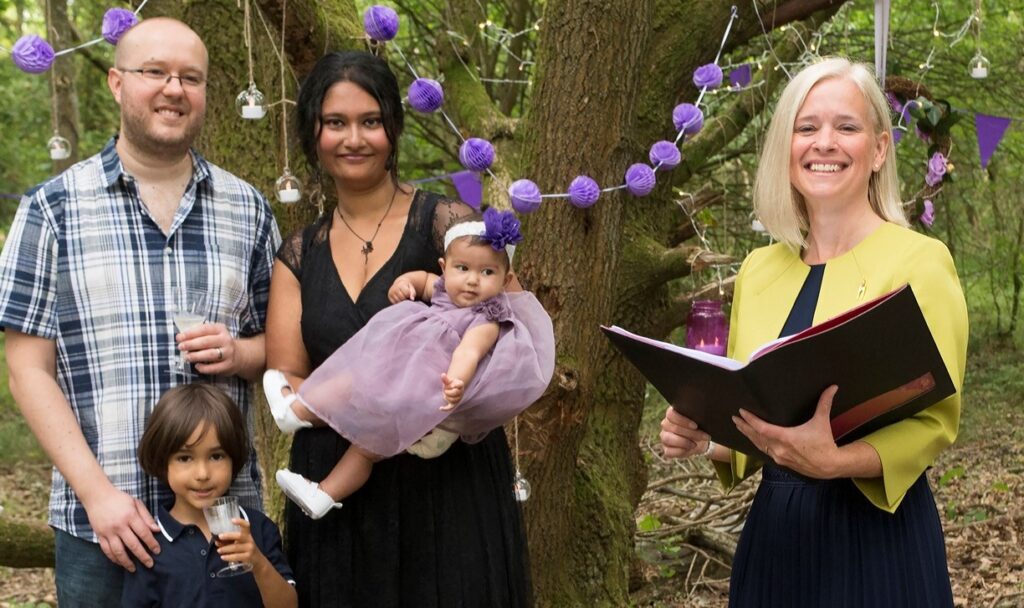 "Stephanie conducted such a beautiful naming ceremony for my daughter Maisie, it was so special and she captured everything that I could have asked for. From talking and meeting with Stephanie beforehand she wrote a script that was just wonderful and exactly what I wanted for the day. The ceremony was so personal to Maisie which made it extra special and the compliments that I got afterwards from my family and friends who said it was one of the most special events they have ever attended, this is down to you Stephanie so thank you. I would highly recommend Stephanie if you want a truly magical event."
Lucy, October 2019, Stirrups Hotel, Bracknell, Berkshire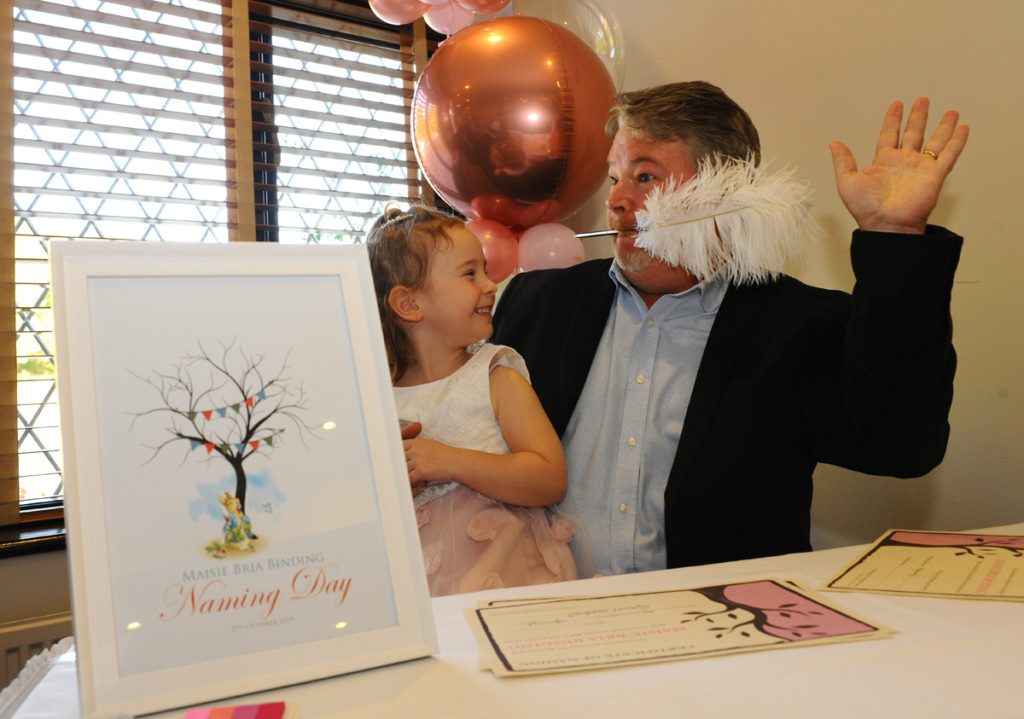 "Stephanie was able to provide us with such a special day for our beautiful baby boy at his naming ceremony. Her kind nature and loving personality made Hudson's day very special and we will never forget it. After having two christening's for our two older children we found Hudson's naming ceremony so much more laid back and a lot more personal and memorable. Everyone commenting on what a lovely service Stephanie provided us."
Kate and Martin, July 2019, Staines-upon-Thames, Surrey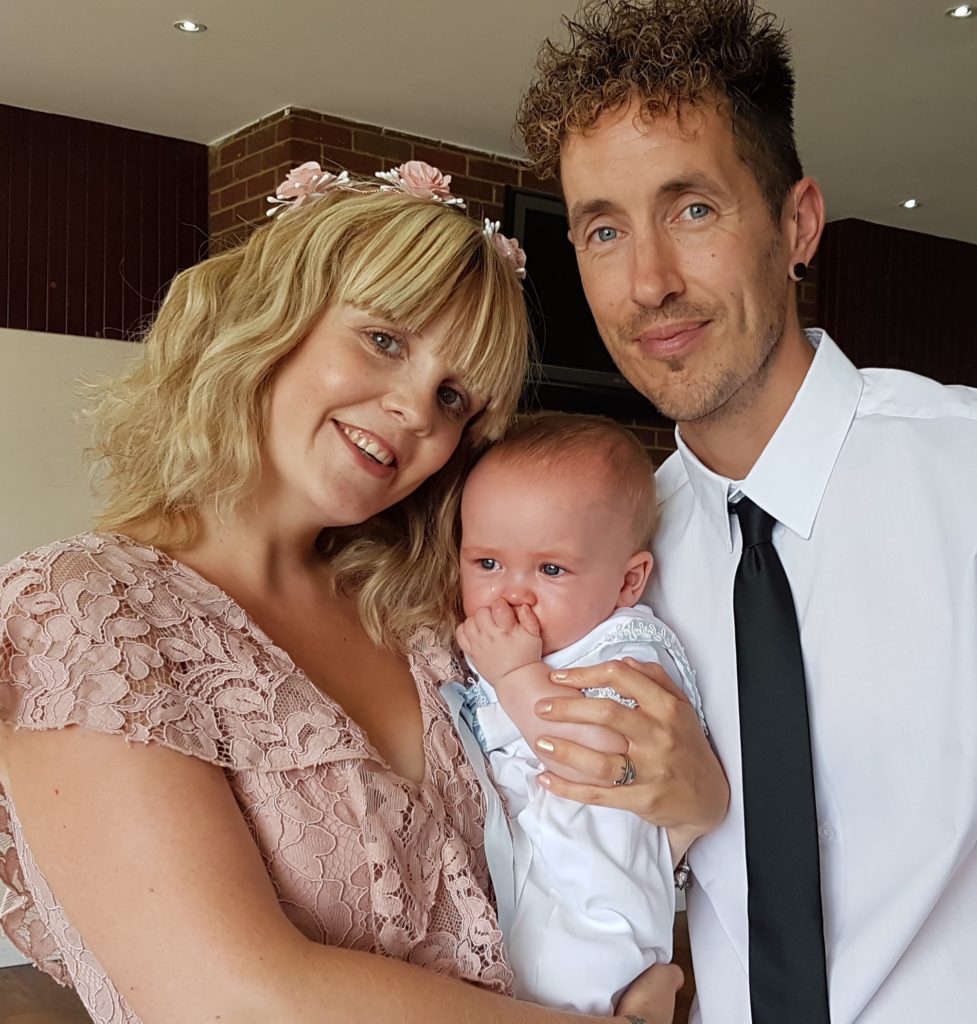 "Stephanie conducted a naming ceremony for my son for his first birthday. She was so friendly and helpful, giving us as much time as we needed to perfect the ceremonies. It was such a personal service and Stephanie had some great suggestions to make it more fun for everyone. We particularly enjoyed the singing! We had so many compliments afterwards and will definitely use Stephanie again for any future events. Thanks again!"
Claire and Matt, June 2019, Pine Ridge Golf Club, Camberley, Surrey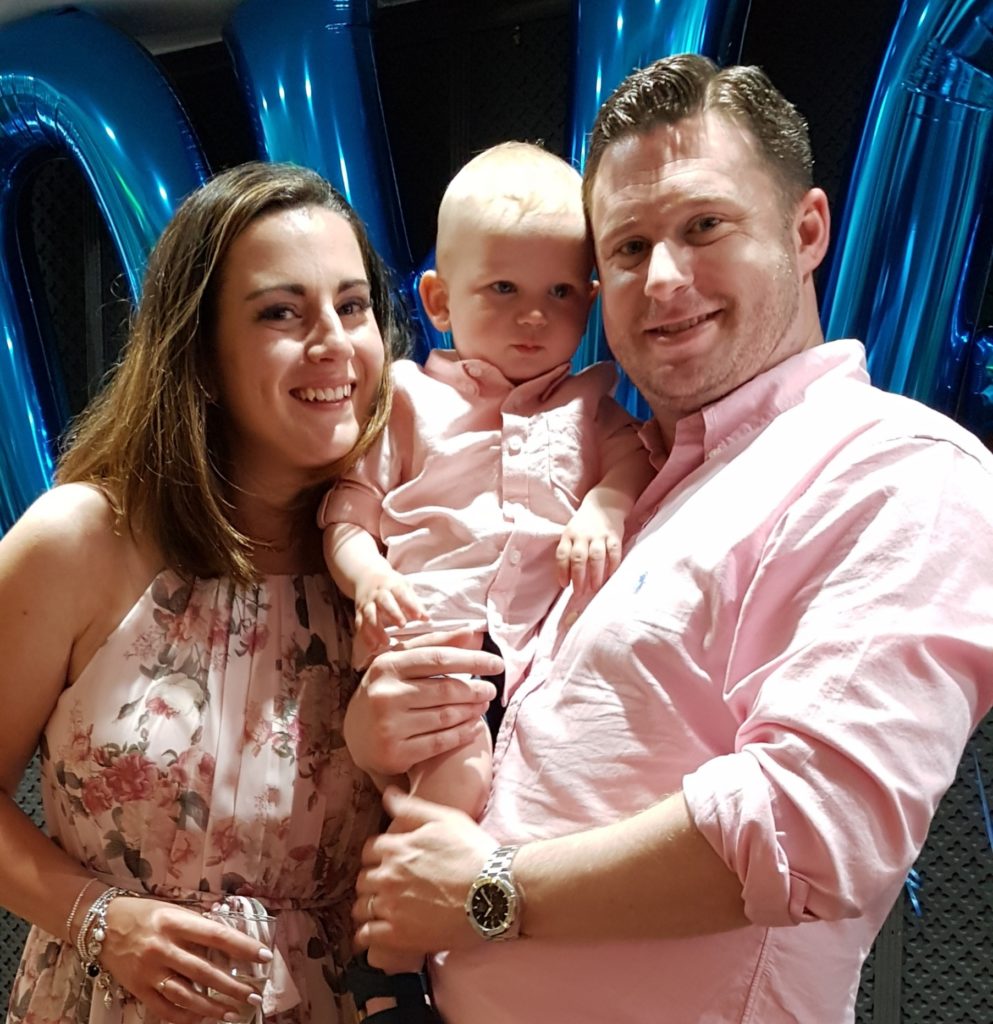 "Stephanie helped us create a beautiful naming ceremony for our little boy, it was the perfect way for us to welcome him to the world surrounded by our family and friends. Stephanie was great throughout, she took time to get to know us as a family, helped provide ideas and wrote a beautiful script for the ceremony. The ceremony itself was just as we hoped it would be, personal, moving, funny, yet relaxed so even our youngest guests enjoyed it and were able to take part. We would highly recommend Stephanie as a Humanist Celebrant for a naming day."
Laura and Cass, May 2019, Copthorne Parish Hub, Crawley, West Sussex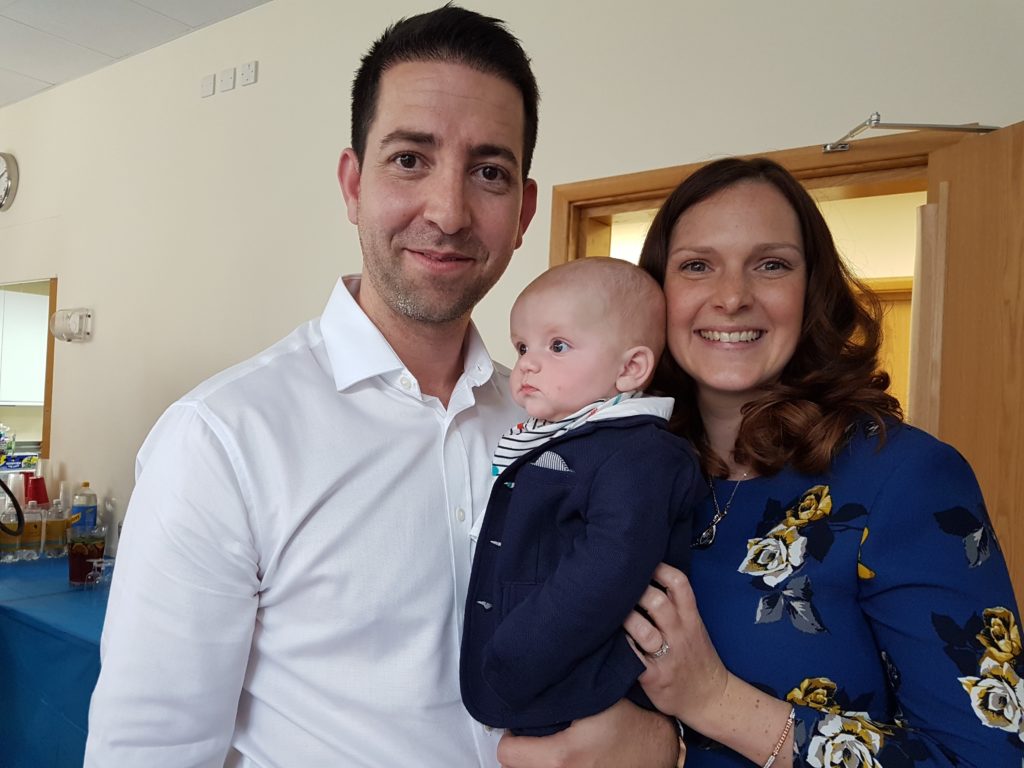 Contact me
Let's talk! I'm happy to chat through ideas and give you some tips for your naming ceremony so do get in touch.
07786 268446
Stephanie@silverbeeceremonies.co.uk
Visit my FAQ page to learn more about Humanist naming ceremonies.