It's fab news that weddings and receptions can now take place again with up to 30 people being part of your celebrations. So small and intimate weddings, or minimonies as I've heard them called, are of the moment. But how do you create a wedding like this and would it work for you?
Managing your guest list
Well let's start by breaking it right down to basics… who are your show stoppers? Whose absence would stop you from having your wedding day? Really. There aren't many couples who would come up with an honest list of over 30 people, and it gives you an opportunity to think about what's really important too. Your wedding day is about the two of you committing to spend your lives together, it's the promises you make to each other in the company of your nearest and dearest, if you'd like them to be part of your day.
Choosing a small wedding takes the pressure off having a 'big do' and moves it away from being all about the numbers. Your wedding day then moves into a really special place where you can enjoy being in the moment with the few people who are the most precious to you. And if you're still pining for the evening do you'd conjured up in your mind's eye of you tearing up the dance floor with one hundred of your best mates then throw a separate party for them that your parents won't have to endure, when rules allow!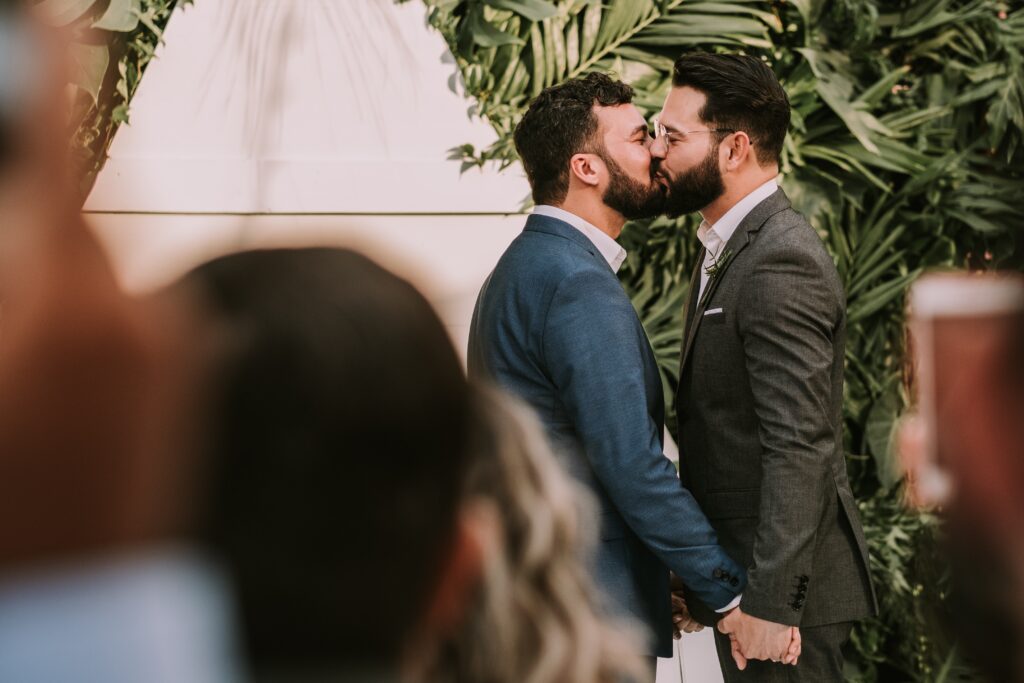 Making your wedding ceremony intimate
That's your guest list sorted for your small and intimate wedding, so on to the ceremony itself. Having a just few close friends and family at your wedding allows everyone to be involved in your ceremony if you'd like them to be. You could seat all your guests in a horseshoe style layout so everyone is on the front row, it's going to be intimate so expect emotions to be running high! A ring warming ceremony is great for small numbers where you don't need to socially distance; each person holds the rings in their hands and infuses them with their love and wishes for you both and by the time the rings have been round all of your guests they are 'warmed' with all that love.
Your celebrant could gather wishes or anecdotes from each of your guests before the ceremony and weave these in to the service, which would add a fab surprise element to the ceremony for you both. Those of your guests who are comfortable with public speaking could share readings or poems with you all, and you could ask everyone present to sign your wedding certificate as your witnesses with their own pens. You can still have a confetti moment at the end of your ceremony with everyone making a distanced walkway for you both.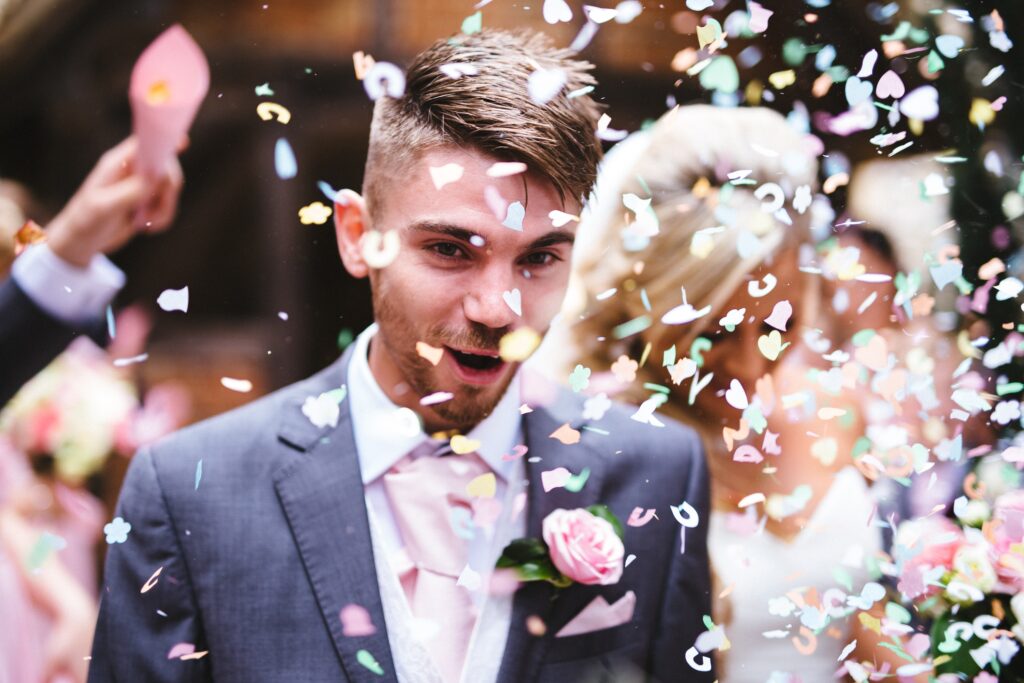 Reception ideas
With a small and intimate wedding reception you can truly enjoy spending quality time and having fun with all of your guests, and there a whole heap of games you could choose from. It would be great to hear from all of your guests at your wedding reception with each of them telling a short anecdote or story about the two of you, or sharing a message you'd sent some years ago when you announced that you've finally met 'the one'!
Lots of venues have smaller spaces that work just perfectly for small and intimate weddings such as the stylish Bingham in Richmond on the banks of the Thames or the stunning Pennyhill Park in Camberley, Surrey, and with all the money you'll be saving you can splash out and really treat everyone or just save yourself the enormous bank loan.
If you'd like to find out more about planning your celebrant led wedding, visit my weddings page for lots of inspo or give me a call on 07786 268446.