Lockdown has certainly made us more aware of connecting with our friends and family virtually – sharing dinner, quiz nights, and fun online – and this is something that we may well see playing a much larger role in celebrations and ceremonies going forward.
People have been taking part in virtual wedding ceremonies and live streaming funeral services to those who would ordinarily be there in person. No-one wants to miss these important life events, and we still need to celebrate the special moments in our lives, maybe now more than ever.
Virtual wedding ceremonies or funeral ceremonies are not for everyone but there are alternatives that mean you could still be part of these special moments with offerings like that from The Video Message Company. I love the idea that with their help you can create video messages for people anywhere. You just need to send your videos and messages that you've shot on your mobile, other photos you may have, a few details about the person or couple you are celebrating, and their favourite music and they pull it all together into a professional video!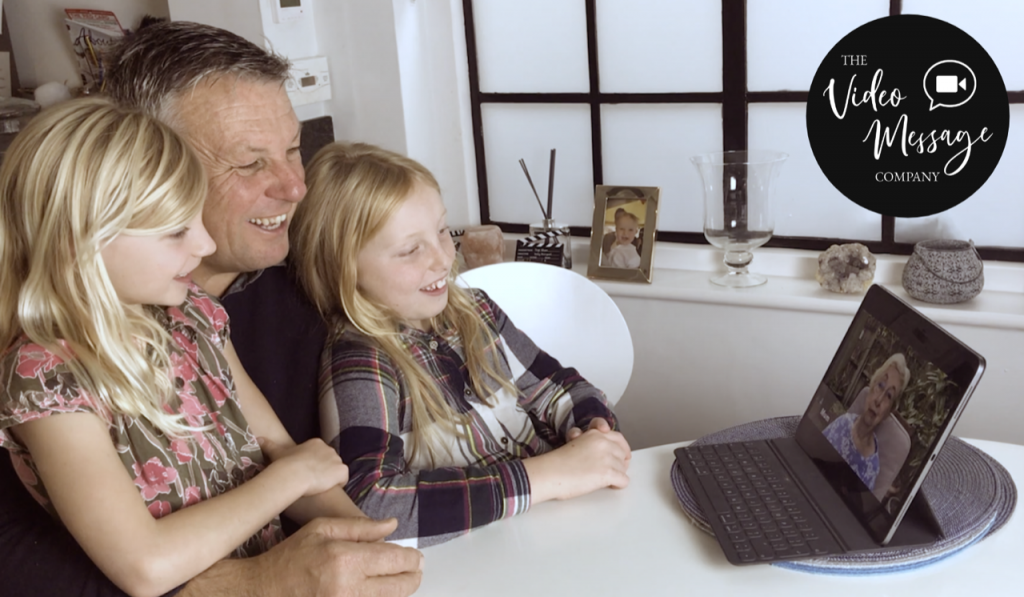 It's such a great way to surprise a wedding couple, maybe to cheer them up as their big day gets shelved, or to send a personal message to a member of your family or close friend you haven't seen for 8 weeks and counting. And once we're through with social distancing, it's a perfect way to still be part of a wedding or naming ceremony if you can't be there in person.
Later this year we'll be seeing lots of memorial services taking place to truly celebrate those who have died in recent months and a video message could be a lovely addition to memorial services, with messages to the family and anecdotes about the person being celebrated. I'm looking forward to embracing such fun and heartwarming technology into my ceremonies!
But if you'd rather wait until everyone can be together in person, that's fine too, I'll be here to help you celebrate when the time comes.
Find out more about The Video Message Company here: https://thevideomessagecompany.com/