You know that you want a wedding celebrant to lead your ceremony for your special day, and with the personal nature of celebrant led ceremonies why wouldn't you? But finding the right celebrant can feel like a difficult task as there are plenty of us out there!
So here are my quick tips to help you find the perfect celebrant…
 A great place to start is on the wedding website directories. There are a few dedicated sites for celebrant searches, The Celebrant Directory and Humanist Ceremonies. While sites like Hitched and Bride Book have great listings for celebrants too.
Search for wedding celebrants who live reasonably close to you or your venue. Many celebrants will travel long distances but you'll pay extra for this and there will be someone local-ish who will be right for you.
Come up with a longlist and do a bit of stalking! What do you think of their own website and social media presence? Have they got plenty of testimonials and endorsements? Who are they accredited by? Does their style match yours?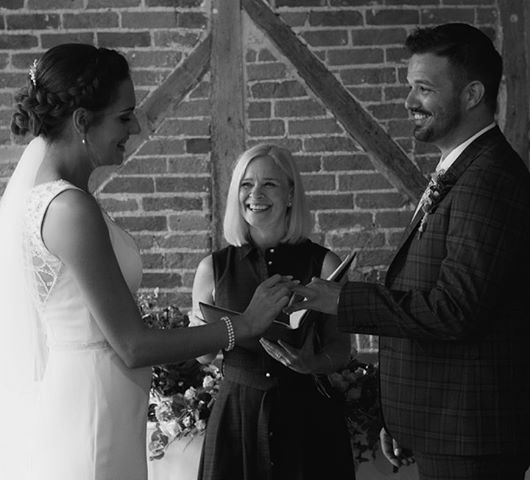 Arrange a consultation with your chosen few
Select 3 or 4 celebrants who you like the look of. Drop them a line to check their availability for your date and ask for a Zoom consultation. Most celebrants will be happy to arrange a free no-obligation chat, and they know you'll be chatting to other celebrants too!
Use your consultation time to see how you get on and whether you'll be a good fit for each other. Have they left you with some great ideas and feeling excited about your ceremony? Have they listened to what you want and guided you when needed? If you can answer 'yes' to these questions then you're on to a winner!
Also check out how they work, and what future meetings you'll have as part of their fee. You should see a draft of your ceremony script so you can agree everything your celebrant is going to say. And talk to them about your vows too. How will they support you with creating personal vows that mean the world to the two of you? I have a 'how to' guide for my couples to set them in the right direction, plus extra help for those with writers' block!
Finally, your wedding celebrant should be suggesting a rehearsal for your ceremony. This helps everyone who is going to be involved in the ceremony to know what's expected of them. You can step through each stage together and practice your entrance. It's great for settling everyone's nerves and I like to do this the day before the ceremony if possible.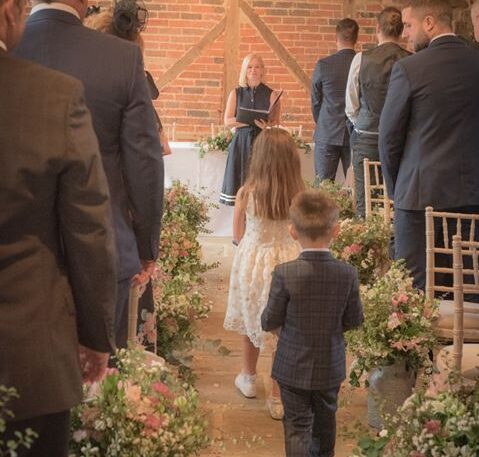 Sealing the deal
If you think you've found the right celebrant get them booked ASAP. The date is only secure in their diary once you've signed your agreement and paid the deposit. Although most celebrants will hold the date for you if you express your intention to book, it's best to get everything firmed up as soon as you've made your decision.
And you'll want to check their agreement feels reasonable too, what is their policy around changes due to COVID-19? Because you just never know what's around the corner!
And that's it. Good luck with your celebrant search and have some fun with it too.
If you're not really sure why choosing a celebrant led wedding is the best choice you'll make for your wedding day, check out my Celebrant Led Weddings blog for all the deets.