If you are wondering what a naming ceremony is, don't worry you're not alone! Although they are rising in popularity lots of people haven't heard the term and most have yet to experience one.
I could quite simply say it's like a non-religious christening, when the parents formally name their child and ask close friends or family members to take a special role in their child's life as guide parents. But is it so much more than that.
Firstly a naming ceremony involves just those people that you invite to the service. It's just for you and your family and friends whether that's a small gathering of 10 people or over 100, whereas a religious service normally takes place as part of a Sunday service with the congregation and there will often be other families having their child christened too.
The service can also take place anywhere you choose whether that's at home, at the top of Box Hill in Dorking, Surrey, your local community hall or your favourite hotel. And you can have your naming ceremony and the after 'party' all in the same place.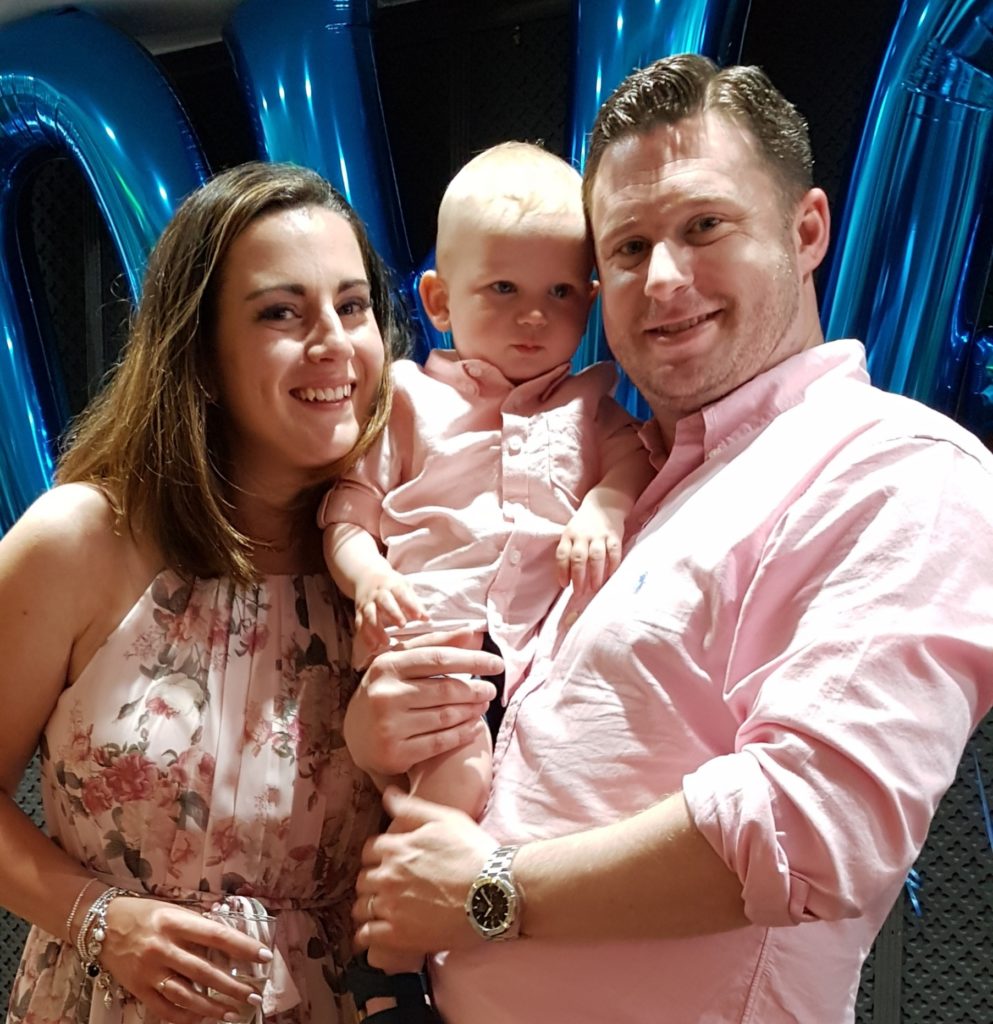 The most important difference for me is that a naming ceremony is personal to your family and your child. Each service is written just for your little one and draws on details about their personality and your family values to create a unique script. Poems and songs are a great addition to a ceremony too and enable you to involve close family and friends in the proceedings.
You can appoint guide parents, instead of god parents, and I love to talk about why you've chosen each guide parent and what influences and learning they will bring to your child – whether that is to ensure they learn the value of giving to others, to develop an adventurous streak, or to become a life long Chelsea fan! The guide parents you choose make promises to your child that are meaningful to you all, rather than the standard promises you make at a christening.
And if you'd like a keepsake from the day, we can ask your guests to add their contribution to a finger print tree or wishes box as part of the ceremony, in addition to the guide parents and child receiving a signed certificate.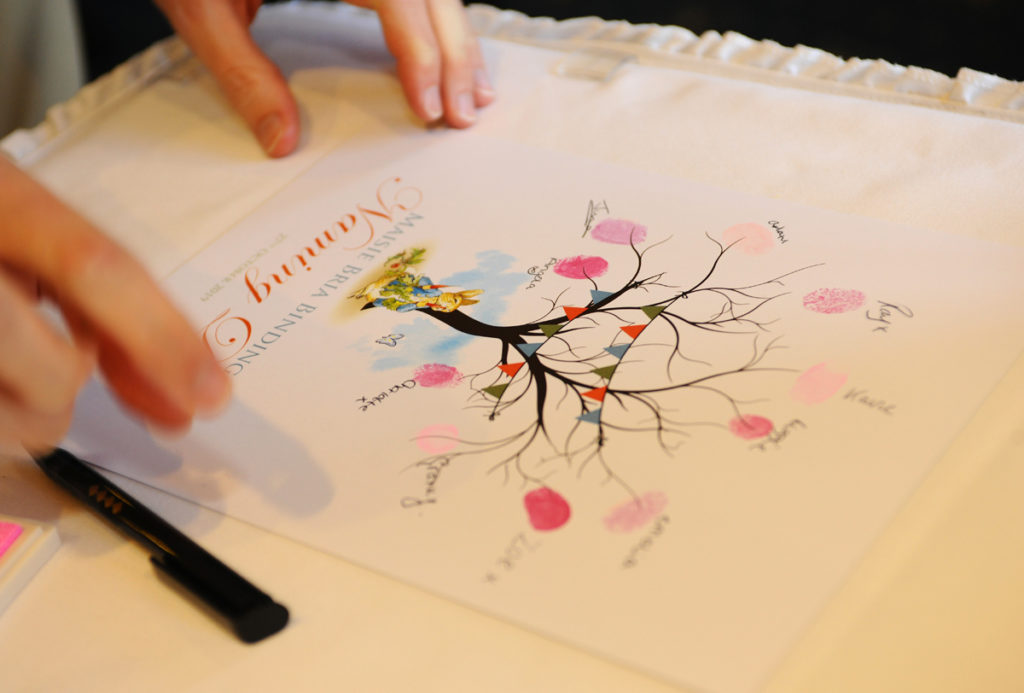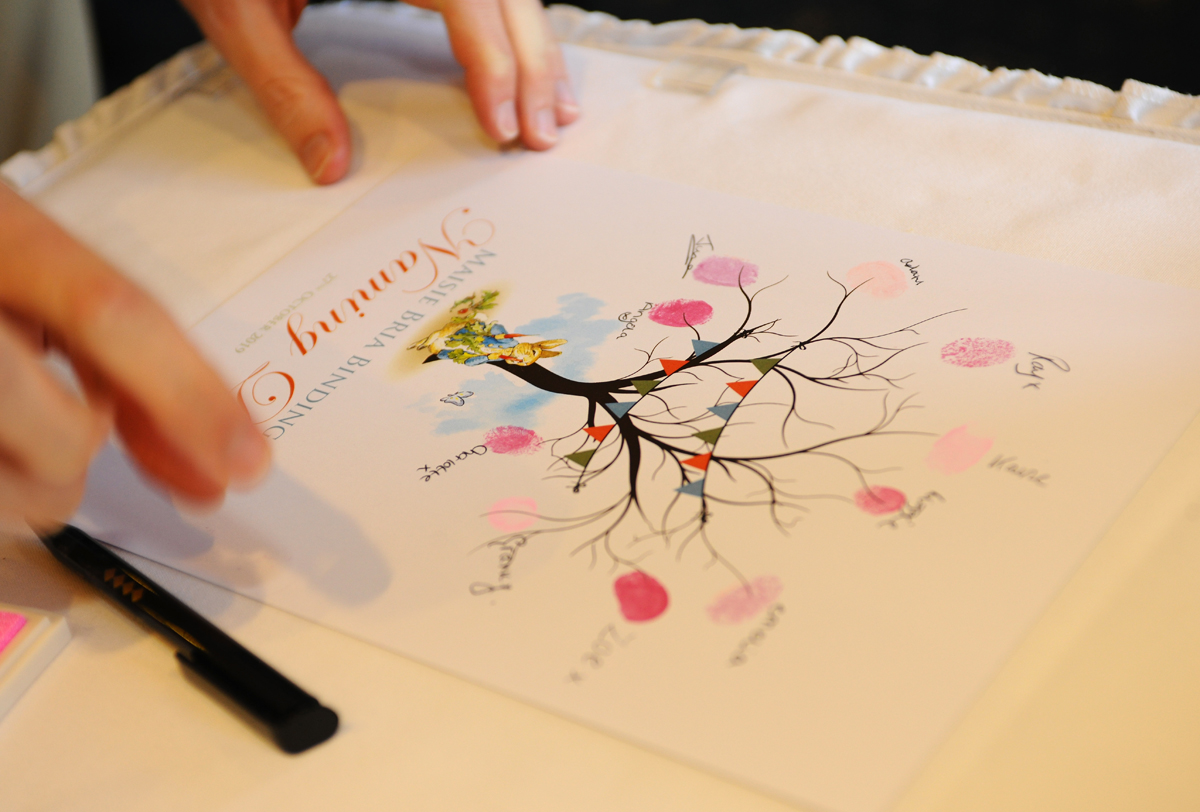 So, if you are worried about what your family may say I suggest you give a naming ceremony a go and I guarantee they will enjoy the experience! You can always arrange for one of your great aunts to read a prayer as part of the service if that will help smooth the waters.
If you're still not convinced, here's what one of my families told me: "Stephanie was able to provide us with such a special day for our beautiful baby boy at his naming ceremony. Her kind nature and loving personality made Hudson's day very special and we will never forget it. After having two christenings for our two older children we found Hudson's naming ceremony so much more laid back and a lot more personal and memorable. Everyone commenting on what a lovely service Stephanie provided us." Kate and Martin, July 2019, Staines-upon-Thames, Surrey
Find out more about these fab occasions on my Naming Ceremonies page.